TK is an Extension Educator interested in resources on small acreage rotational grazing and weed management in pastures that she can share with the small scale farmers she works with. We exchanged a few emails and then I followed up with further information on funding sources for rotational grazing infrastructure, training options on setting up a rotational grazing system, and ways to keep goats in specific areas without heavy and expensive infrastructure. I am pleased to share these resources below. If anyone has further resources they know of please reply with your list!
Small Scale Livestock Production
This publication covers concerns with raising livestock on limited acreage and includes indepth details on species selection and considerations with an extensive further resources section.
Building Healthy Pasture Soils
Healthy soil is the basis of any agricultural operation. Especially so for landowners with limited acreage. Clients should especially see the sections on assessing soil quality, grazing dynamics, and making the transition to sustainable pasture fertility.
Small scale producers need a grazing plan that allows for full perennial plant coverage and full recovery of forage plants after defoliation, facilitated with enough paddocks to allow adequate rest period of up to 40 days (depending on water and seasonality) before animals return to a paddock. See
Pasture, Rangeland, and Adaptive Grazing
pages 9-12 for details on determining forage yield, grazing and recovery periods, grass recovery, and residual. Also see page 13 for details on calculating paddock size given animal numbers and forage productivity or yield. See page 7 of the publication for information on ecological weed management in pastures and techniques for dealing with problem weeds in pastures.
Folks who have small acreage farms may need to consider a heavy use area where livestock can congregate away from pastures during wet, muddy conditions, during drought to get animals off pastures, or any other time pastures need time to recover. Since the heavy use, or sacrifice areas will easily become overgrazed, the area can become denuded of desirable plants and opportunistic weeds will take over. A farm manager will need to have a plan to renovate heavy use areas through rest and revegetation. A nutrient management plan to prevent manure from entering streams and groundwater will likely be necessary. I would refer clients to the local NRCS Service Center to submit a contract for
Nutrient Management (Code 590).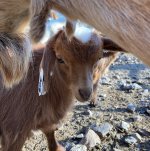 Food Animal Concerns Trust Fund-a-Farmer Grants
provide small grants for livestock producers in the U.S for fencing, infrastructure, etc. Applications are made in the fall and awards are announced in March.
NRCS offers the
Environmental Quality Incentives Program
that may provide technical and financial assistance to landowners who control or own eligible land, comply with adjusted gross income limitation (AGI) provisions, are in compliance with the highly erodible land and wetland conservation requirements, have an identifiable Resource Concern on the offered land unit(s), and work with NRCS to develop an NRCS EQIP plan of operations to solve the identified Resource Concern(s).
See the Resource Concerns here
. Some of the potential Conservation Practice Standards that can be obtained include Fence (Code 382), Heavy Use Area Protection (Code 561), Livestock Pipeline (Code 516), Livestock Shelter Structure (Code 576), Nutrient Management (Code 590), Pasture and Hay Planting (Code 512), Prescribed Grazing (Code 528), and Trails and Walkways (Code 575). See your local
Service Center
for details on the Conservation Practices offered in your state.
Also see the
Farmers' Funding Guide to USDA Programs and Resources
published by the National Sustainable Agriculture Coalition. This guide is for rural and urban landowners interested in learning how to protect natural resources and those seeking access to capital, land, infrastructure, or technical assistance, new markets, or considering diversification options.
For detailed information and instruction on setting up a rotational grazing system and knowing the appropriate time to move to a new paddock, I recommend the ATTRA blog
Adaptive Grazing – You Can Do It
. This blog includes links to publications, videos, and podcasts with Allen Williams focusing on adaptive multipaddock grazing. Especially see the six-part video series
Adaptive Grazing with Allen Williams
that covers soil evaluation, aggregation, and biology; mycorrhizal fungi; forage density, paddock size, and animal movement; forbs and medicinal compounds; animal density, nutrition, and parasite management; and setting up an adaptive grazing system. Also see the ATTRA video series
Setting Up and Intensive Grazing System
with Dave Scott, a former livestock specialist with the National Center for Appropriate Technology and co-owner of Montana Highland Lamb near Whitehall, Montana, where he discusses the operation's intensive grazing set-up. The ATTRA publication
Pasture, Rangeland, and Adaptive Grazing
discusses how to determine forage yield, grazing and recovery periods, and residual that will help in learning how and when to move livestock through pastures to ensure full recovery of forage plants prior to re-grazing paddocks. See pages 9-12. Also see page 13 for details on calculating paddock size given animal numbers and forage availability. ATTRA is also currently hosting a four-part webinar series entitled Advanced Grazing for Regenerating Soil and Enhancing Animal Nutrition. The first session in the series was held on April 21 and the
recording can be viewed here
. The next sessions are scheduled for May 12th, May 26th, and June 9th at 5pm central time. Register for the series at
Events | ATTRA | Sustainable Agriculture Project (ncat.org)
. After each session we email all participants a comprehensive resource list as well as the PowerPoint slides and notes from the session. All sessions are recorded and will be uploaded to our website and YouTube for those who couldn't attend the live sessions.
Portable electric netting
is used with great success. Goats respect electric fencing well. It's what
Kathy Voth
uses when doing vegetation management. See also
How To Install Electric Netting
by Premier 1 for useful tips on installation.
See here for a PDF of the installation guide
. Susan Schoenian, Sheep and Goat Specialist at the Western Maryland Research & Education Center, University of Maryland Extension has developed some comprehensive online resources for sheep production including details on fencing. See
Sheep 101 Home Page
and
Sheep 201: A Beginner's Guide to Raising Sheep (sheep101.info)
. Especially for beginners, I recommend the ATTRA webinar
Grazing to Avoid Trouble
. NCAT Specialist Linda Coffey discusses bloat, toxic or poisonous plants, fescue toxicity, internal parasites, predation, and overgrazing. To receive a list of resources related to the class, email
lindac@ncat.org
.